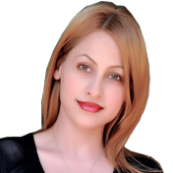 Susan Chopra
Advanced Angel Certified Practitioner,UK
Here is wishing you and your loved ones a MERRY CHRISTMAS AND A HAPPY NEW YEAR 2016.
It is my deepest desire that you start to live life in the most powerful way. what better opportunity to connect and bond with Angels than a Brand NewYear
Angels  are dedicated to bring peace&happiness and await your conscious connect. My deepest desire is that the way my life is transformed, you too receive Divine Miracle
APCC is for anyone who is in search of answers,life purpose,self discovery,fulfillment, Happiness, Money,Peace, powerful healing of self/others .this experiential Training brings you into intimate connect with the Powerful Angels and Archangels so that healing takes place automatically. Be equipped with easiest tools to awaken & develop your innate psychic gifts,clearly communicate/ receive guidance/ solutions. the training includes channeling/ practices taught in the ACP/ AACP class by Charles Virtue and Tina Mary Daly in addition to the extensive range of experiences/techniques that came to me since childhood. Beginners or already trained,these 2 days are guaranteed to elevate your Psychic abilities;deepening your bond with the Angelic Realms in a never before way. 
COURSE
 OBJECTIVES 
1. Self-healing.- Release blocks,fears,old painful emotions,learn to let go easily,hear the voice of the angels and divine guidance. Activate the Psychic Self-- you will heal through my channeled meditations and psychic exercises strengthening psychic muscle and discover the real you- that is constantly receiving answers from the Divine beings and GOD 
2. Skill building- learn step-by-step methods of giving Angel reading, work with powerful Archangels to Conduct healings-- Physical, Mental, Emotional issues. 
3- learn to see,hear,feel,interpret Angel messages for self/clients. Working with the major Archangels, Guardian Angels, Runner Angels, and Ministry of Angels. 
4- Using Oracle cards to access 100% accurate answers/Guidance 
5-Healing Self and others . 
6- Attunements with 7 Archangels
7- gain confidence by Hands-on Practice of newly developed psychic and healing skills on others in workshop. 
8 -Manifesting goals 
ENERGY EXCHANGE- Rs. 15,500/- (Online Registerations) till 31 December only WALK IN PAY -Rs- 18.000/-
Note - A special NEW YEAR discount Surprise awaits all participants at the Venue itself
INCLUSIONS --. Manual, T/C, & Lunch, Certificate of Completion 
Bring Along-- Angel Oracle Card Deck , Angel Spread 
( P.S- You may also purchase your Personal Angel Card Deck (Rs 1000/-) and an attractive Angel Spread (Rs-750/- 1000/-) from our wide range available at the workshop itself) 
VENUE- NEW DELHI (THE HOTEL YET TO BE DECIDED)
WHEN- January 9-10TH 2016
TIME- 10-5pm Both days
Hurry call now - 9811815747